Our money-back guarantee is like nothing else in the IT industry.
We aren't like any other IT provider and we like it that way! We stand behind the quality of our IT managed services and we put it in writing.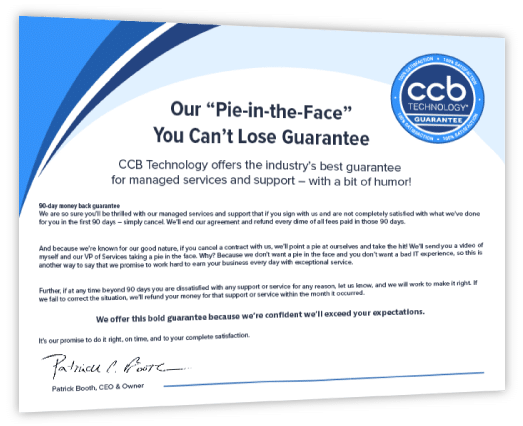 Who says there are no guarantees in life?
NOT US!
We're serious about exceeding your managed services expectations – so we're willing to risk a pie in the face.
Why should you choose us?

We'll tailor our IT services to be exactly what YOU need for your business to succeed and grow.

We give you industry-leading IT solutions backed by 30+ years of working with companies nationwide.

We take the challenge and guesswork out of IT management – you'll always know what to expect.

We promise you'll never get stuck with unreliable IT services.
It's that simple.
Stop wasting money on IT managed services that aren't meeting your needs.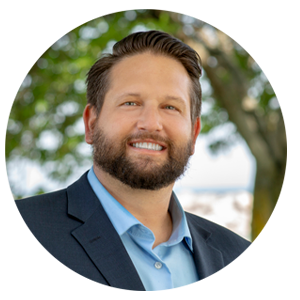 Patrick Booth
CEO & Owner
CCB Technology
"There are guarantees in life with CCB's IT Managed Support! I promise we'll do your IT right – on time – and to your complete satisfaction!"
WHY WAIT?
Get the IT support you deserve today!