Microsoft 365 Support
Your employees want a seamless work experience that's always available and makes collaboration easy. You want security, stable performance, and prompt troubleshooting. With our Microsoft 365 Managed Services, everyone gets what they want! We'll help you get every bit of value from your M365 investment.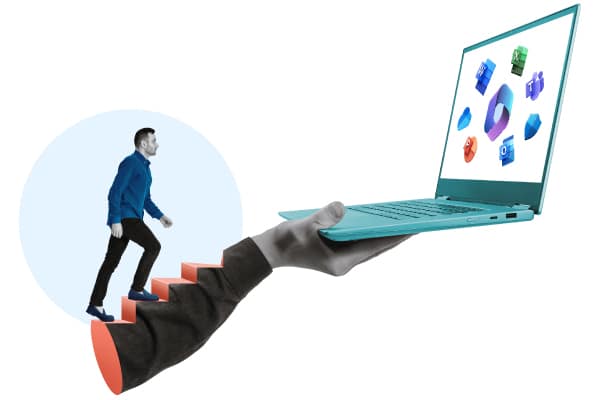 Focus on what really matters to you. Leave your Microsoft 365 to us.
Call us today
262-886-4222
Do you struggle with M365 issues?
Our M365 support services give you these benefits:

Expertise
Leverage our 30-year Gold level partnership with Microsoft to your advantage.

Specialization
You have access to our experienced and certified Microsoft 365 technical team.

Relief
We take on the burden of daily maintenance and support – freeing up internal resources.
Response
We handle the support for your M365 related enduser issues – from Word to Teams.
"The CCB team manages my entire network and they go out of their way to make sure I'm well taken care of. They give me the 24/7 IT support I need and I can't thank them enough for this level of service."
– Torben Christensen, President & CEO, Wiscon Products, Inc.
Manage your Microsoft environment in the best way possible.
CCB is an approved Microsoft Cloud Solution Provider (CSP) with over 100,000 users migrated. We've developed an M365 management platform that completely supports what your business needs – a modern workplace with full functionality and a seamless work environment.
Take full advantage of your Microsoft 365 investment with CCB as your managed partner:
"We couldn't be in better hands."
"CCB's been our go-to partner for over 22 years, so they were our first choice when we converted to Microsoft 365. It has been a terrific relationship with tremendous professional resources and we couldn't have been in better hands.
"The management of it was spot on and the communication was fantastic – nothing was left unanswered. We can't thank them enough for everything they do for us here at the Orange County United Way!"
– Thomas Rice, Director of IT, United Way of Orange County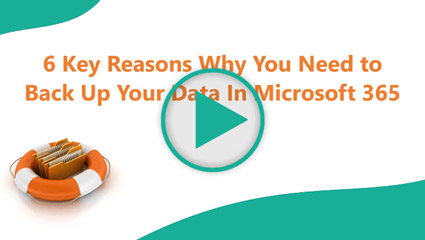 6 Key Reasons Why You Need to Back Up Your Microsoft 365 Data
If you're only relying on Microsoft 365 to back up your data, you could be at risk of data loss. Learn what you need to do to stay protected: 
Trust your Microsoft 365 to an award-winning Gold Partner.
Get the most out of your cloud investment with CCB's Microsoft 365 managed services.